Ok, I was super excited about owning one of these absolute gorgeous nail polishes. When I finally received it and looked at the bottle I did not think the actual polish on the nails will look anything like in the pictures in the product description, but ..omg..it actually works!

After getting to use it in an actual design I can rate it pretty high from 1 to 5 stars compared to the big brands I'm using.
Value

★

★

★ It has a very small bottle, only 6ml and it can be quite pricey if you don't find it on promotion.

Dry time

★

★

★

★ it dries super fast even after 2-3 coats.

Pigment

★

★

★

★ this is supposed to be a soft pink, but even like this you can turn it into a hot pink with only 2 coats.

Holographic effect

★

★

★

★

★ it can't be better than this. As my picture shows, it's insane.

Consistency

★

★

★

★ it's thin, but not too thin, just good enough to keep the pigment. However, you can't really use it for stamping or painting.

I can't rate how long it will last on the nails because I just started using it, but I never had problems with polish chipping or peeling off because I'm always using a good top coat.
Tips
You can turn your nails from soft holo pink to hot holo pink with 3 thin coats. Let each coat dry completely before applying another one.

If you first use it under artificial low light don't be upset if the holo effect won't be visible. It's at its best in natural light.

You can enhance the holo effect greatly by applying a shinny top coat. The polish is made with rainbow holographic glitter particles that will shine at their fullest if you give them a kick.

You can create some amazing designs with this polish, without glitter being much needed. Simple designs turn sparlky under sun light.

This polish is best used for day outfits. It's a soft delicate color. Born pretty store has bright holo polishes for clubbers as well.

Because the bottle is so small, don't make an everyday use out of this little polish, even if it becomes your favorite. You'll run out of it faster than you think.

Shake it well before using it. The more the glitter particles are spread in it, the better the effect.

Apply it in thin coats. The holo effect is way better then after applying it in a thick coat.

The longer your nails are, the more spectacular the effect is. I tried it on my toe nails, not near as good as on my long finger nails.

The polish works great on artificial nails as well. I tried it on gel, acrylic, and natural nails. it works exactly the same

Applying gel or acrylic over the polish, even if it's trasparent, might ruin the overall effect. My advice: stick to top coat.
Here's a macro picture of the way the polish is composed after applying it on the nail. Pretty ha?
The polish is on discount right now. Chose from various colors. To get it click on the silly heart.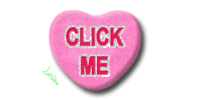 You can find a design with this nail polish here.
http://deenails0.blogspot.com/2013/06/born-lolita-tutorial.html